We Are a SAFE Destination !!!
We are located outside of Sarti; we are surrounded by nature, not people.
We only have six rooms.
We serve food only out-of-doors, not buffet-style, but at your table.
All of us (owners and staff) are fully vaccinated.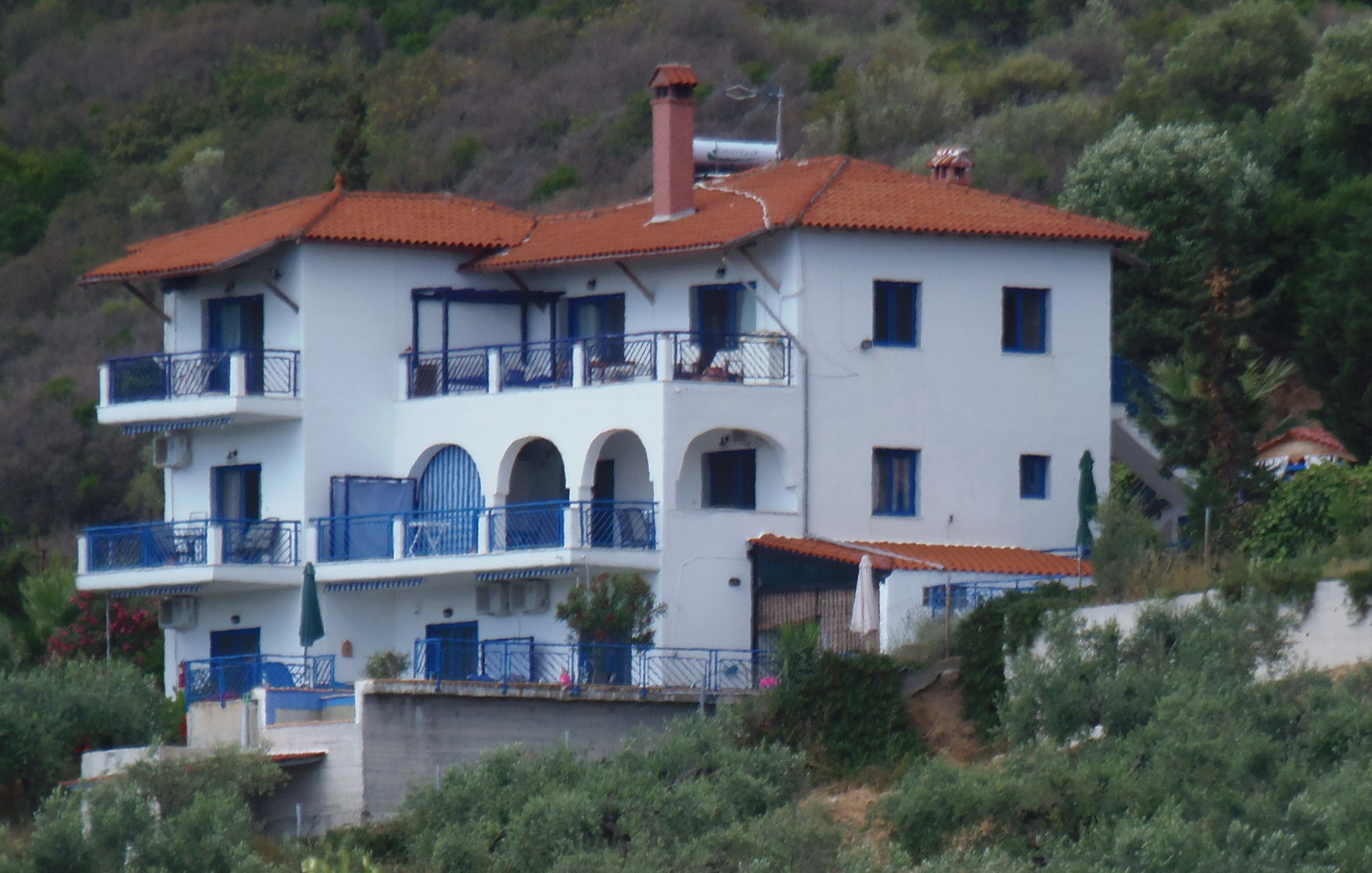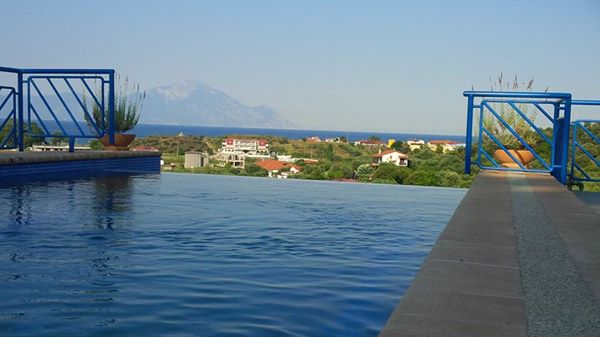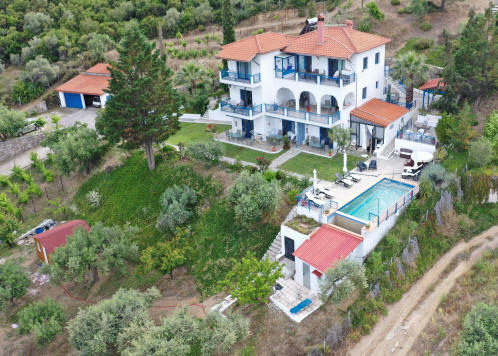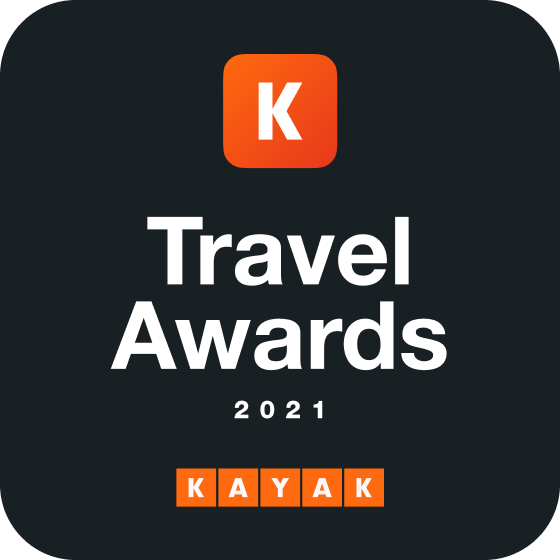 Get away from it all... vacation at our intimate resort on Greece's breathtaking Aegean coastline! Off the beaten path romantic idyllic retreat.
Relax, indulge your senses, and clear your mind, amidst a stunningly beautiful natural setting that combines sea and mountains. Here, on a hillside, surrounded by olive groves and vineyards, overlooking the village of Sarti, we have built our small, comfortable guesthouse. The views are spectacular, the quality of the light is superb, and the tranquility reaffirming.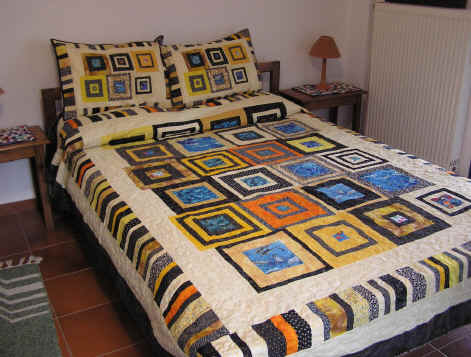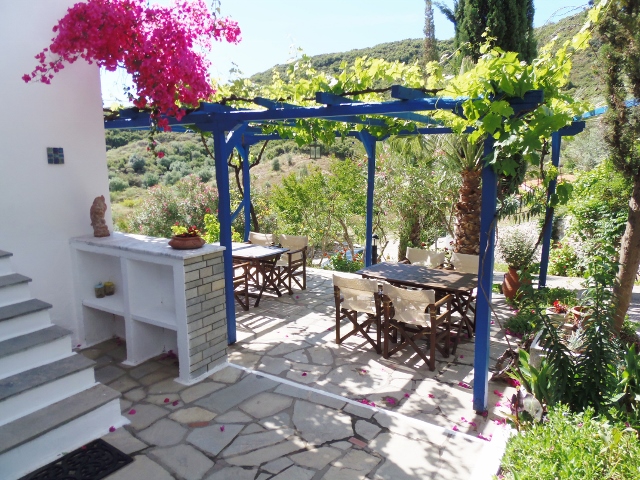 Enjoy warm hospitality, cozy laid-back B&B accommodations, swimming, snorkeling, scenic excursions, Greek tavernas, and nightlife.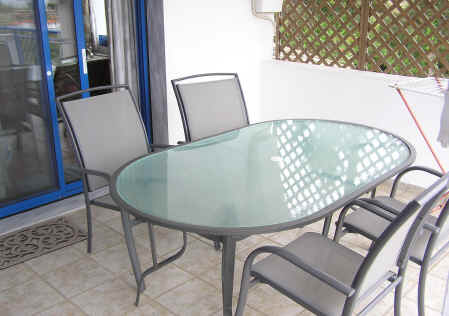 We offer:
Spacious, well-furnished rooms, each with private bathroom and kitchenette
Panoramic views from the balcony
Full, gourmet breakfast
Wireless Internet Access
Local knowledge of the best beaches, restaurants, tavernas, shops, and night spots.
Attention to your individual needs/preferences
Also we can advise on:
Transportation from and to the airport in Thessaloniki
Excursions and day-trips to points of interest in the area
We live in a beautiful area, with fabulous views, and we want to share it with other people. It is satisfying for us to see people enjoy the experience we provide for them. Meeting and getting to know people from all over the world is a pleasure.
While running SartiVista, we maintain a natural, sustainable lifestyle. We grow much of our own food, organically. Besides our vegetable garden, and our fruit trees, we have a vineyard from which we make our own wine, and we have an olive grove from which we make olive oil. The breakfasts we serve include much of our own produce.

We are not for everyone. We are not a luxury hotel, nor a beachfront hotel, nor a play/party hotel. We are a small, friendly, pleasant guesthouse providing comfortable accommodations and delicious breakfasts to people who enjoy staying at a quiet location in an enchanting natural setting with fabulous views.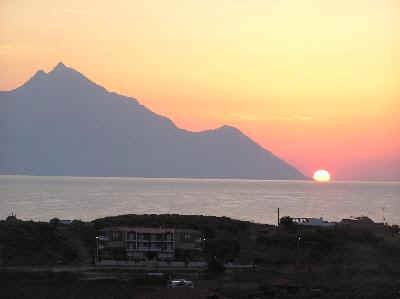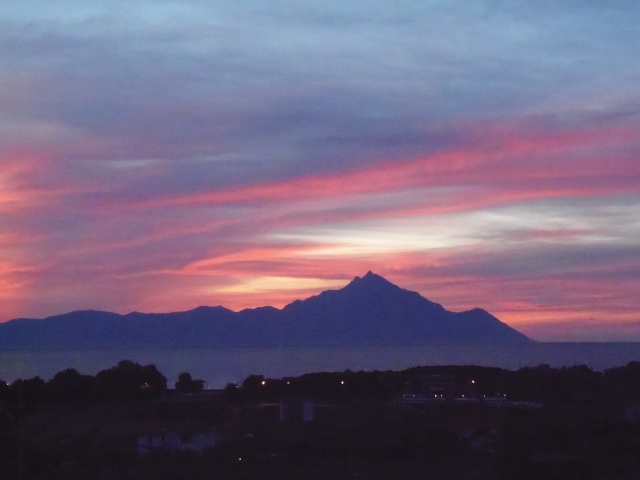 Come visit us in our Guesthouse in the seaside village of Sarti situated on the Sithonia peninsula in the Halkidiki region of northern Greece. We are located on a hill, about a kilometer from the beach, off the beaten path. The last kilometer of the road leading to our house is a dirt road. Sarti,a traditional fishing/farming village turned tourist spot, is about two kilometers away. We have a wide, beautiful view of the beach of Sarti, and of Mount Athos across the bay.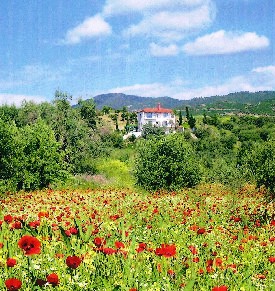 We want to make this one of your best vacations ever!