Activities in Sarti
Feast your senses on crystal clear waters, clean sandy beaches, and wild rocky formations, under clear blue skies and the bright Greek sunlight...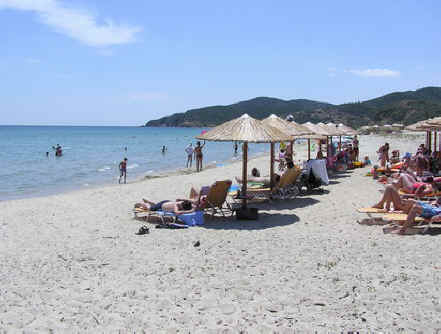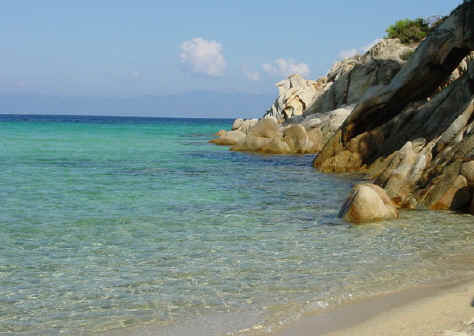 Sarti has many wide, beautiful, sandy beaches and crystal clear seas for swimming, snorkeling, sunbathing, and relaxing. There are more beaches, coves, and shores than you can explore in one week.
Or, swim in our infinity pool with the beautiful sea view!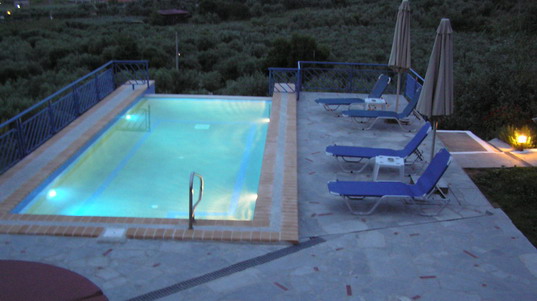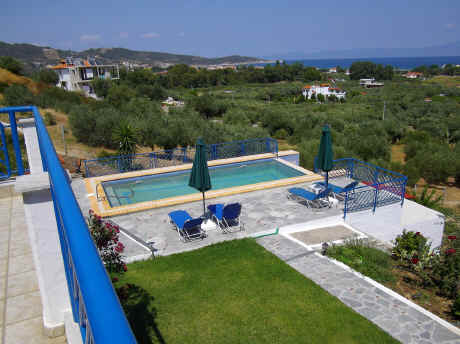 Windsurfing, paddleboarding, catamaran sailing, scuba diving, and kayaking are popular activities here. Equipment for all is available for rental, right on the beach.
Hiking or biking along the coastal hills rewards you with breathtaking views of the seashore and of the mountains. Also, you can rent cars or motor scooters to explore the area.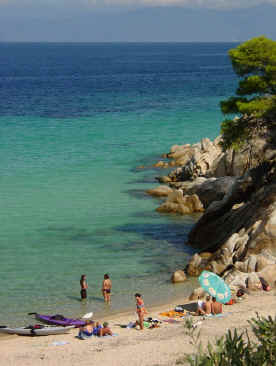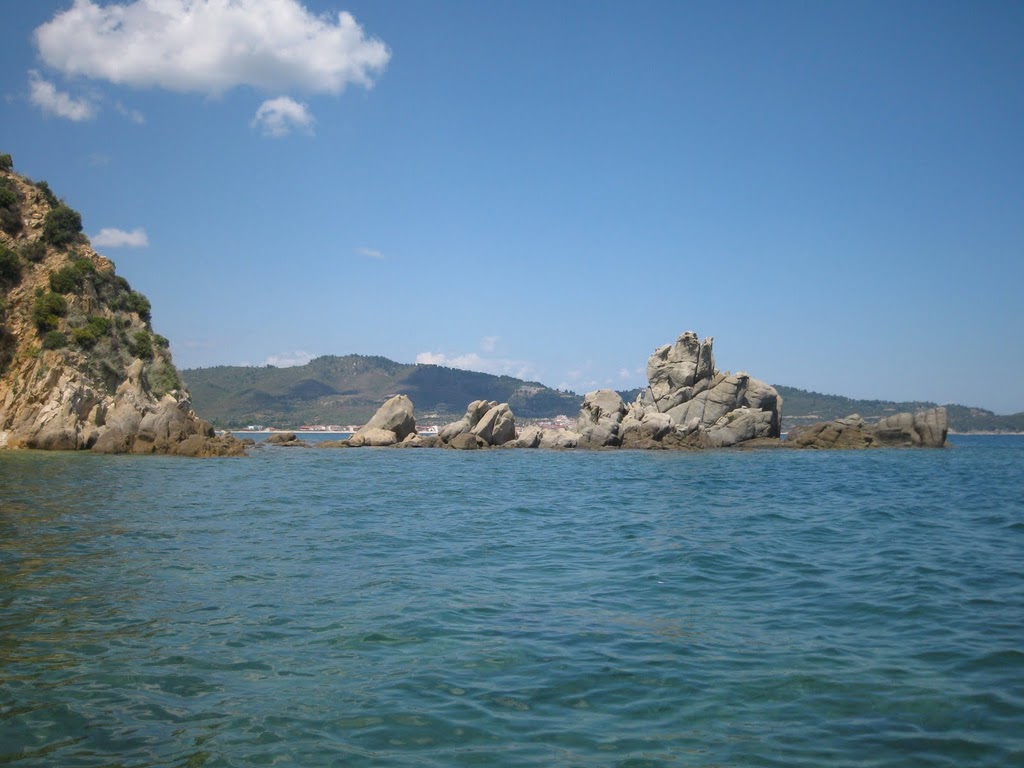 You can shop for souvenirs, pottery, jewelry, and other crafts in the many shops in the village.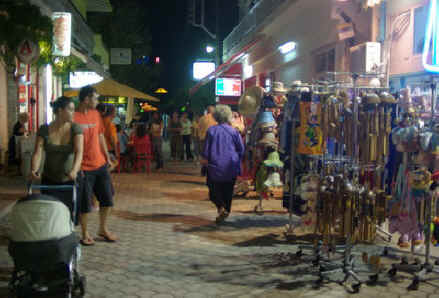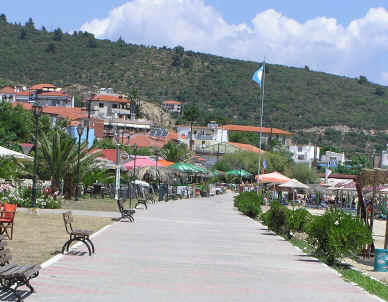 The Holy Mount Athos across the bay is an ancient Christian Orthodox monastic retreat, off limits to women, and requires a difficult-to-get visa for men. However, from Sarti and nearby villages, there are boat cruises that will take you close enough to the shore to give you wonderful views of the many monasteries on this peninsula.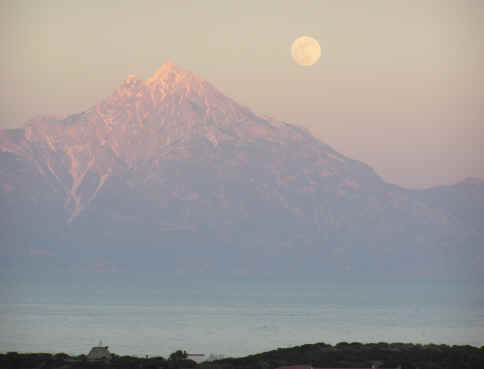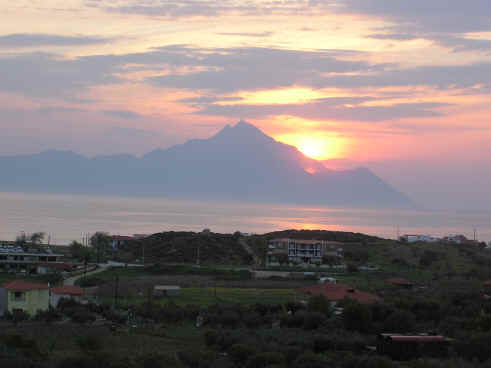 There are many seaside tavernas, restaurants, bars, and nightclubs to enjoy in the Sarti area.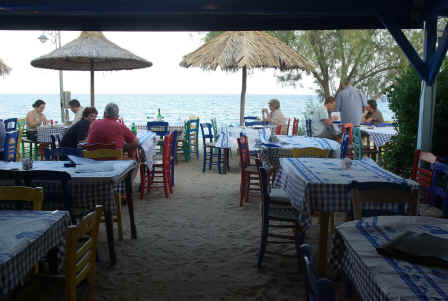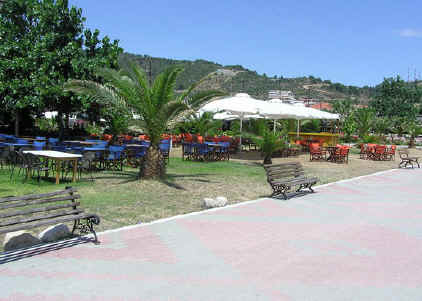 Other activities around Sarti include mule rides or bike rides to the mountains, Greek music and dance nights, and even a casino in the village of Marmaras, about 1 hour drive away!
It's up to you !!! You could literally play all day and party all night if that's what you want to do. Or, you could kick back and do very little. It's there, if and when you want it.
Contact us at:
sartivista@sartivista.com
Copyright @ 2001 - 2022 SartiVista All Rights Reserved